Live a Life where the Word of God is Alive
Living Word. Living Life.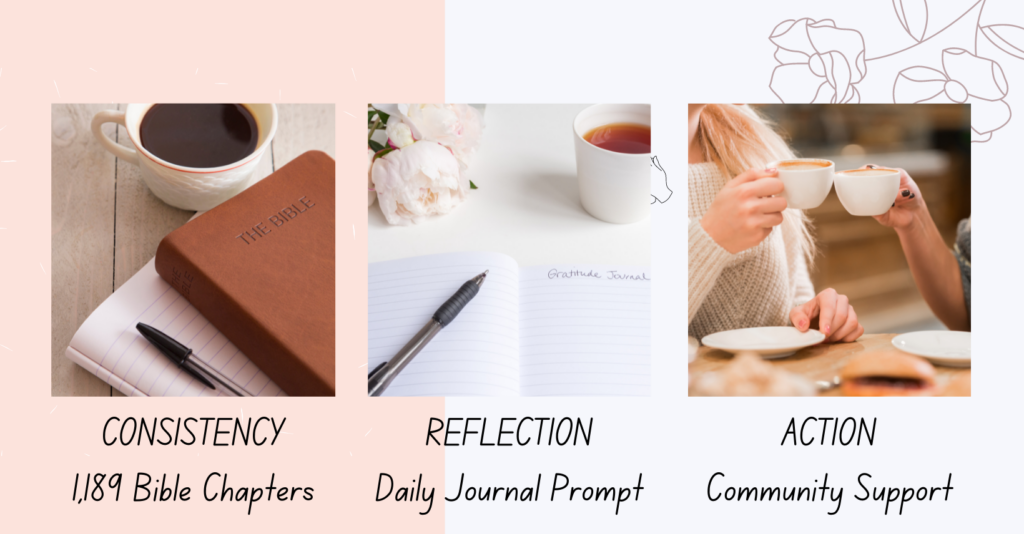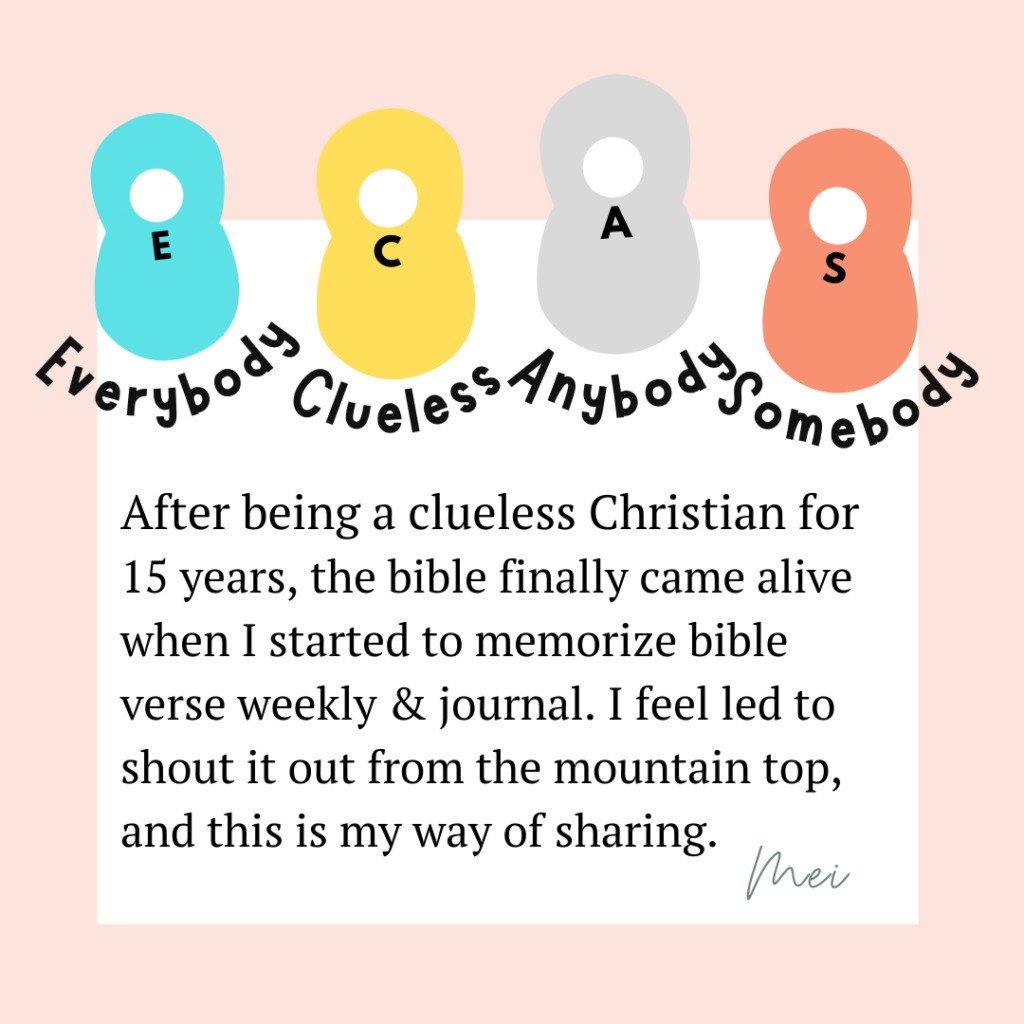 Hi, I'm Mei.
I used to be a Christian who was clueless about what it meant to walk with God, hear God or called by God. And I am not lazy – ever since I became a Christian in 2003, I have been checking off all the boxes of what a Christian does.
Read bible? ✔ Do devotion? ✔ Bible study group? ✔ Church? ✔ Yet, I was clueless.
Now, I'm a Christian who is hearing from God and super-pumped to share with you how I've gone from clueless for 15 years to convicted enough to stop work for a year to build this for you. You can live authentically as a Christian, experiencing the bible coming alive on a daily basis. Imagine how your life will change when the bible truly becomes a living Word, wanna start?
Consistency
Journey of 1,189 days with A Bible Chapter A Day, cover to cover
My New Bible Journal Workbook has just been brewed! ☕
Grab your coffee and join me on a journey of 1,189 days. Since starting on 1 July 2021, we are now at the book of Daniel. Get your free Double Bonus Special of Ezekiel and Daniel editable pdf workbooks by joining my mailing list. If you enjoy it & want more workbooks, check out my bible journal store.
Reflection
Daily Bible Verse & Journal Prompts in your Social Media
I know how hard it is to be consistent in bible reading. Thus, my mission is to make it easy for you to read a bible chapter a day, by bringing you daily bible verse & journal prompts from each chapter to your social.
That's a 1,189 days commitment between you and me. IG Stories & Pins drop at 8am GMT+8/ 8pm ET/ 12am GMT. Get connected at:
@thecluelessjournal on Instagram
TheCluelessJournal on Pinterest
Action
Journey of Faith is never meant to be taken alone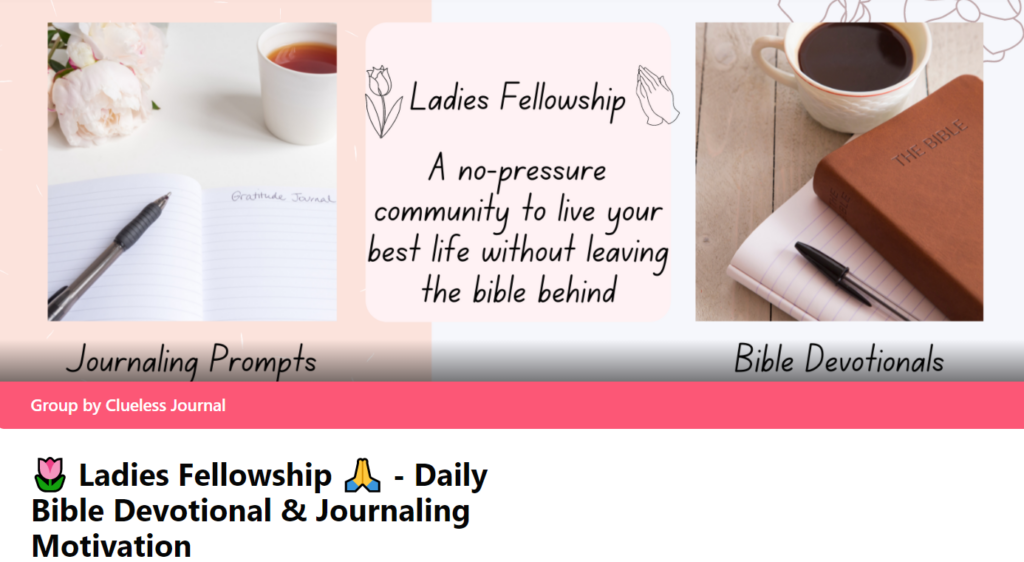 As the body without the spirit is dead, so faith without deeds is dead.

James 2:26 (NIV)
If you desire for the bible to be a living word, it has to be lived out. I know that it is not easy. Why not join the Ladies Christian Fellowship on Facebook Group to have other ladies journey with you the 1,189 days? Daily bible verse & journal prompts will also drop in the FB group and you never know how someone's sharing will change your life.