Starting on a new path is hard. It can be starting a business, a family or changing careers. It is hard because we have hope and because it is something new that we're doing, it is going to be hard. Even when God is the one who told us to do it.
Look at Moses. Despite all his protests and reservations, God reassured him that He will be with him. He gave him power to perform signs and asked Moses' brother, Aaron, to go with him (Exodus 3 devotional). In Exodus 4, the brothers spoke to the Israelites and managed to convince them that God was going to help them.
When It is Hard even at the Start
So far so good, until the brothers spoke to Pharaoh and not only was Pharaoh not receptive to letting them go, Pharaoh made the lives of the Israelites even tougher – hard labor plus find your own construction materials. The Israelites were furious with Moses and Aaron, and Moses in turn, blamed God.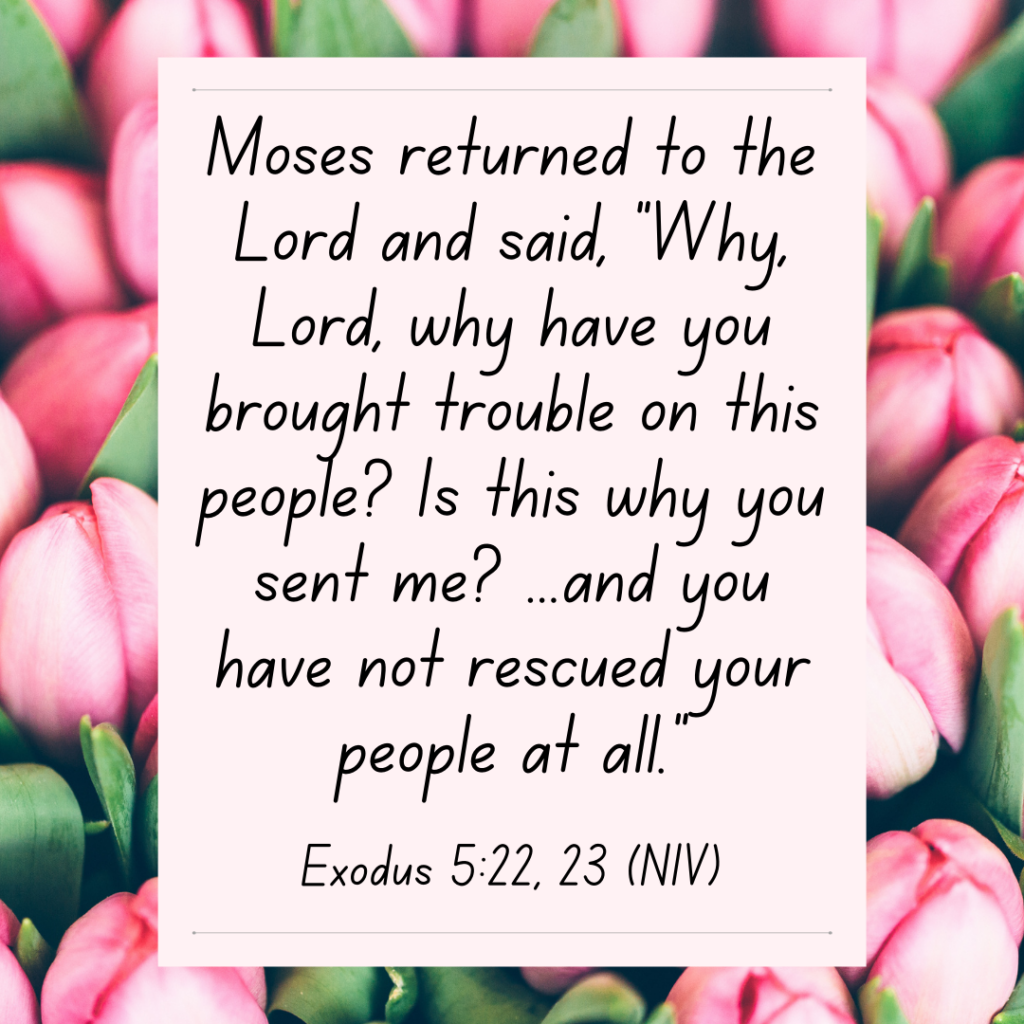 22Moses returned to the Lord and said, "Why, Lord, why have you brought trouble on this people? Is this why you sent me? 23 Ever since I went to Pharaoh to speak in your name, he has brought trouble on this people, and you have not rescued your people at all."

Exodus 5:22-23 (NIV)
This happened thousands of years ago and yet it felt like something that could happen to us.
We felt that whatever we set out to do was our calling (or even called by God), we hesitated and thought of a hundred reasons not to, but we still jumped in.
Just as we're starting out, we found out that whatever we're trying to do totally backfired.
Persevering when the first step went wrong
Keep the faith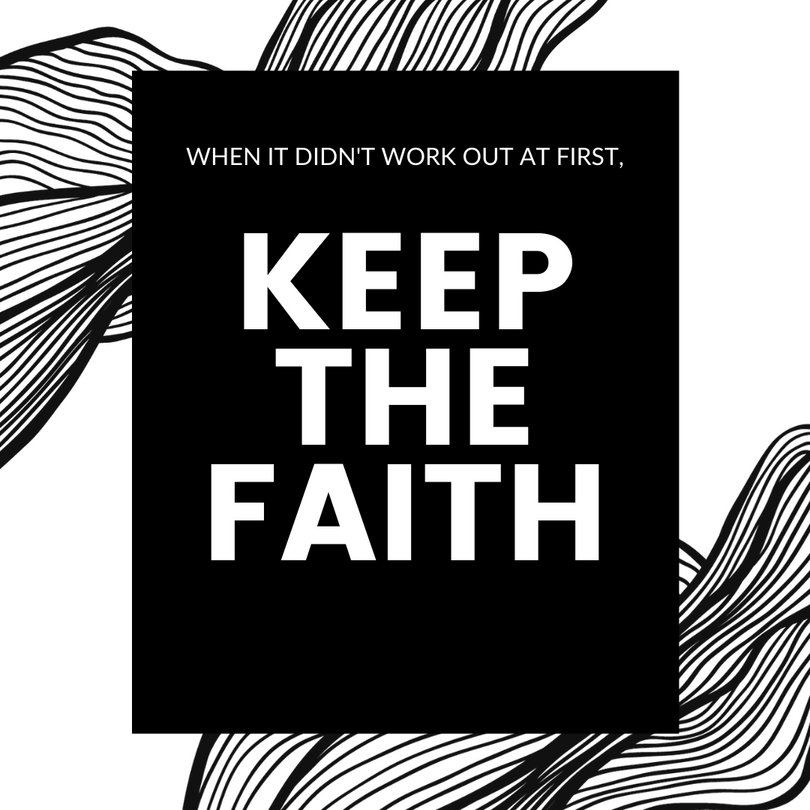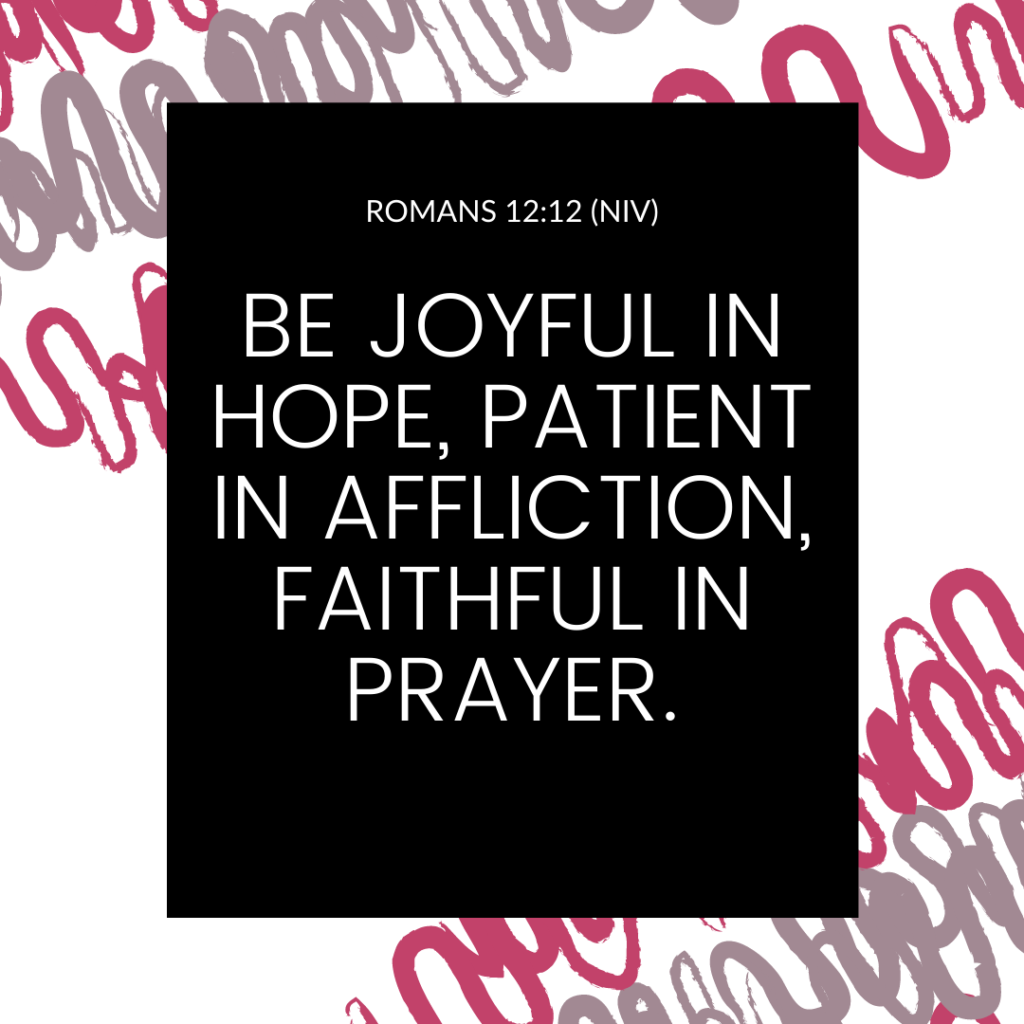 I get commissions for purchases made through links in this post.
We have to give credit to Moses, and to ourselves for keeping the faith. Moses could have easily abandoned this ridiculous project of rescuing the Israelites from Egypt, after all, who was he? He hadn't incurred the wrath of Pharaoh so much that his life or that of his family were in danger, so there was definitely time to back out.
Two quotes from the interviews in the book In the Company of Women: Inspiration and Advice from over 100 Makers, Artists, and Entrepreneurs1 were encouraging:
My faith is a huge part of who I am and the things I'm able to do these days

Aarti Sequeira, chef, show host, cookbook author, journalist, television producer
If you believe, deep inside, that you can make this work, make it something people care about, then go for it. You know best.

Tina Roth Eisenberg, graphic designer, entrepreneur
When we do something that we care about and is bigger than us, we have to keep the faith when things get tough. After Moses blamed God, God responded with affirmations:
God responded with I am the Lord (Exodus 6:2)
God reassured with what he would do – He will bring, rescue, redeem, give, and take the Israelites as his people (Exodus 6:7-8)
God commanded Moses and Aaron to do as they were told, despite the present circumstances (namely, the Israelites didn't believe them after the initial backfire, and Moses had loads of self-doubt) (Exodus 6:13)
Keep at it
Things did get better after the initial backfire. As God guided Moses and Aaron, they performed the ten plagues. By the third plague (lice), the magicians in Egypt could not replicate the plagues and were convinced that this was from God. By the seventh plague (hail), some Egyptians were convinced and fled to their houses to take shelter from the hail. By the eighth plague, Pharaoh's servants begged Pharaoh to let the Israelites go.
By the last plague, the Israelites were fully on board. While they were protected from the previous plagues, they didn't have to take action to be protected. For this last plague, they had to put blood on their house to be protected.
Life is taking one step after another, and frankly, it is no fun if we are just marching on the same spot and going nowhere. When we take on things that scare us, we can start on a faith journey!
Keeping at it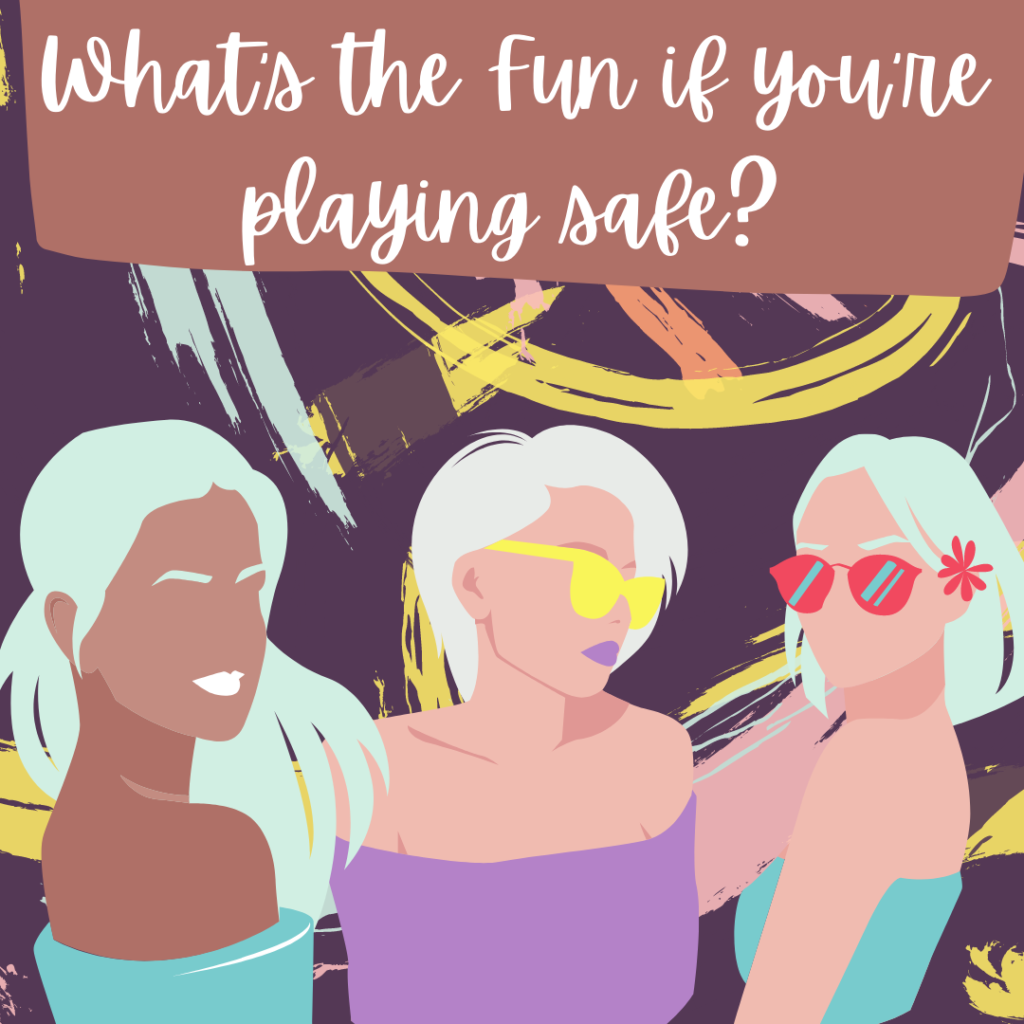 Exodus 5 Journaling Prompt
Can you recall something that you have done which is a leap of faith?
Are you second-guessing yourself on this journey?
God, things are horrible at the moment. I tried to do something I believe in, but other than going nowhere, I seem to be in an even worse off position. Give me that reassurance, I need it.
Books on Perseverance
I finished reading In the Company of Women and copied some quotes in my journal – many of these women shared about their self-affirmations, it turned out that everybody needed some dosage of oomph to overcome moments of doubt. I also loved Adam Grant's Originals – I took notes when reading and shared with my nephew who was starting Tip Top Focus (photography & videography business) and he said they really helped him! And I've got to finish reading Grit!
1 Bonney, Grace. In the Company of Women: Inspiration and Advice from over 100 Makers, Artists, and Entrepreneurs. Artisan, 2016.