What's more important than new year resolutions? 🤔
It is figuring out how you have showed up, what worked, what didn't and what are the lessons to bring into the new year. After all, if something is not working for you right now and you want CHANGE, change itself suggests that you can't be repeating what you have been doing.
What Deuteronomy 1 to 12 Taught Me about Faith Plans
New year resolutions used to depress me, like it's actually a thing. It was when I figured out that I had to first REFLECT before I RESOLVE, that new year resolutions became a natural part of life and planning – Instead of feeling like it's a commercial break that didn't fit anywhere! 🤣🥰
First, if you haven't, subscribe to claim your free bible journal workbook that covers Deuteronomy 1 to 12.
What I would be covering in this post would be the inspirations shared over at Instagram, not the prompts in the workbook, so grab your Deuteronomy workbook before it changes to the next bible book. You can find out how to access all the bible workbooks here.
Plan to Grow Your Faith – 5 Inspirations for Intentional Growth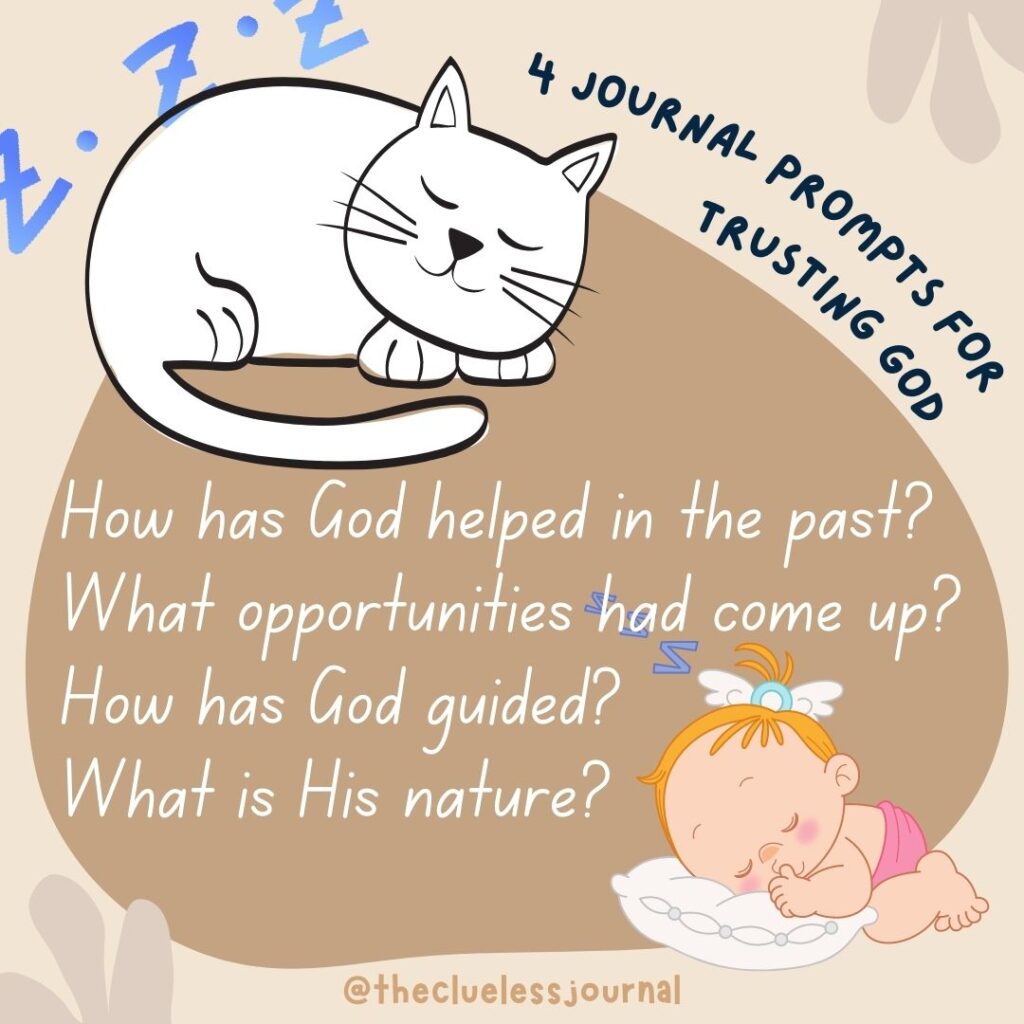 Reflect on Trusting God
CAN YOU TRUST GOD? 🙄🤔
I would love to put up my hand 🙋‍♀️
But it's not so easy… 🐜
🐌 Days when I'm working such long hours, trying to be the light of the world and show up for others.
🐌 I do ask God, 'Why can't the journey be easier?'
🌵 Then I see a verse like this, which shows how much God cares even in the wilderness.
🌵 4 Journal Prompts inspired by Deuteronomy 1:32-33
In spite of this, you did not trust in the Lord your God, who went ahead of you on your journey, in fire by night and in a cloud by day, to search out places for you to camp and to show you the way you should go.
How has God helped in the past?
What opportunities had come up?
How has God guided?
What is His nature?
Sometimes our faith can't grow because we don't trust. But trusting is hard. Reflecting how God had helped you, holding fast to how God came through can serve as the strong foundation to take our faith to the next level in 2022.

Mei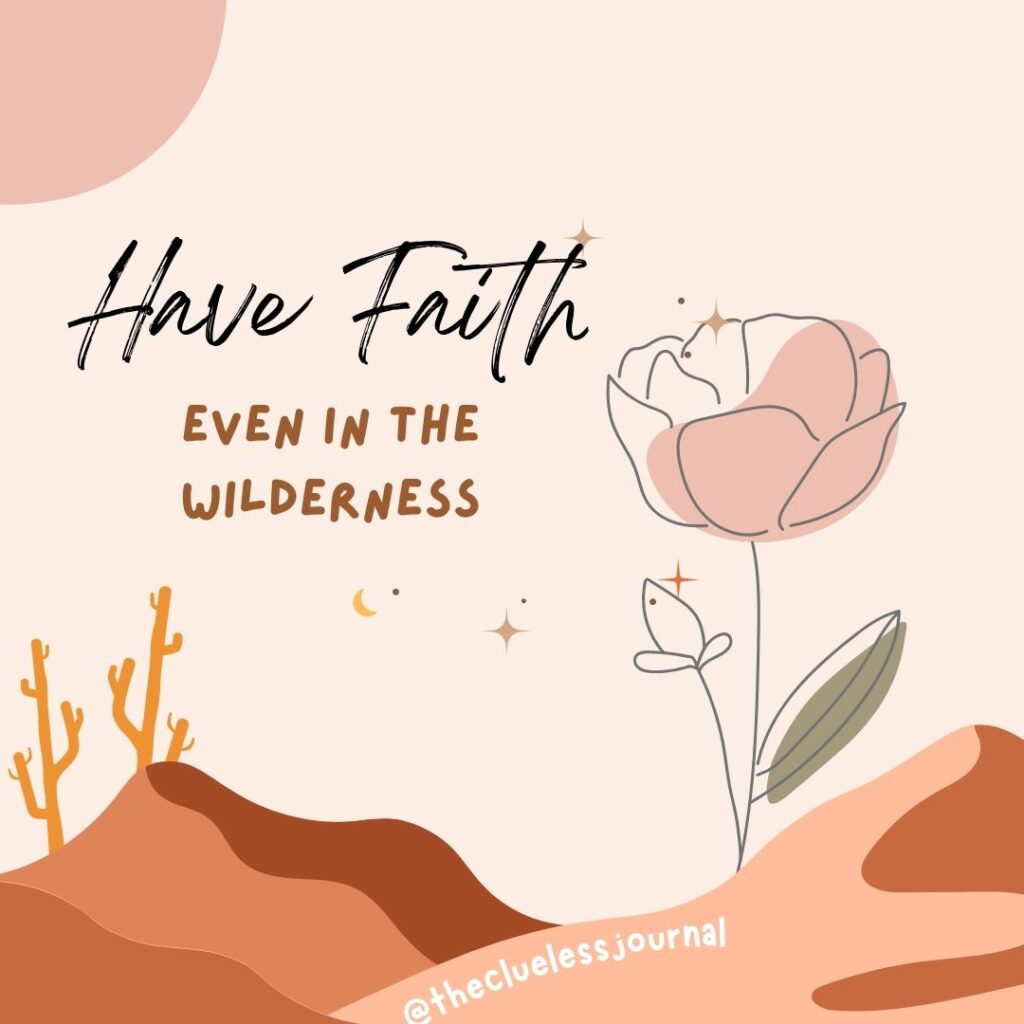 Reflect on Trials and the Support You Had
ARE YOU LOSING HEART? 🧡
🌷 Some days, it felt like I'm in the wilderness
🐫 Going on & on without a clear path to 'success'
🐫 Surviving on few hours of sleep & many things to do
🐫 Feeling discouraged that just maybe, I would never get there
🌵 Then I see a bible verse like Deuteronomy 2:7
The Lord your God has blessed you in all the work of your hands. He has watched over your journey through this vast wilderness. These forty years the Lord your God has been with you, and you have not lacked anything.
🧡 I start to 'see' God's care in the wilderness
🧡 I accept that 'success' is a worldly concept & that faithfulness in God is what matters in eternity
🧡 It's in these moments that convince me that the bible is alive, in God's miraculous way, the comfort comes when you pour your heart into his word
It is our nature to just want the bad times to be over and done with. And it is easy to ask God for better days in 2022 and overlook His goodness in 2021. Reflect on how God had carried you, in small ways and big, and how that could be helpful for your faith journey in 2022.

Mei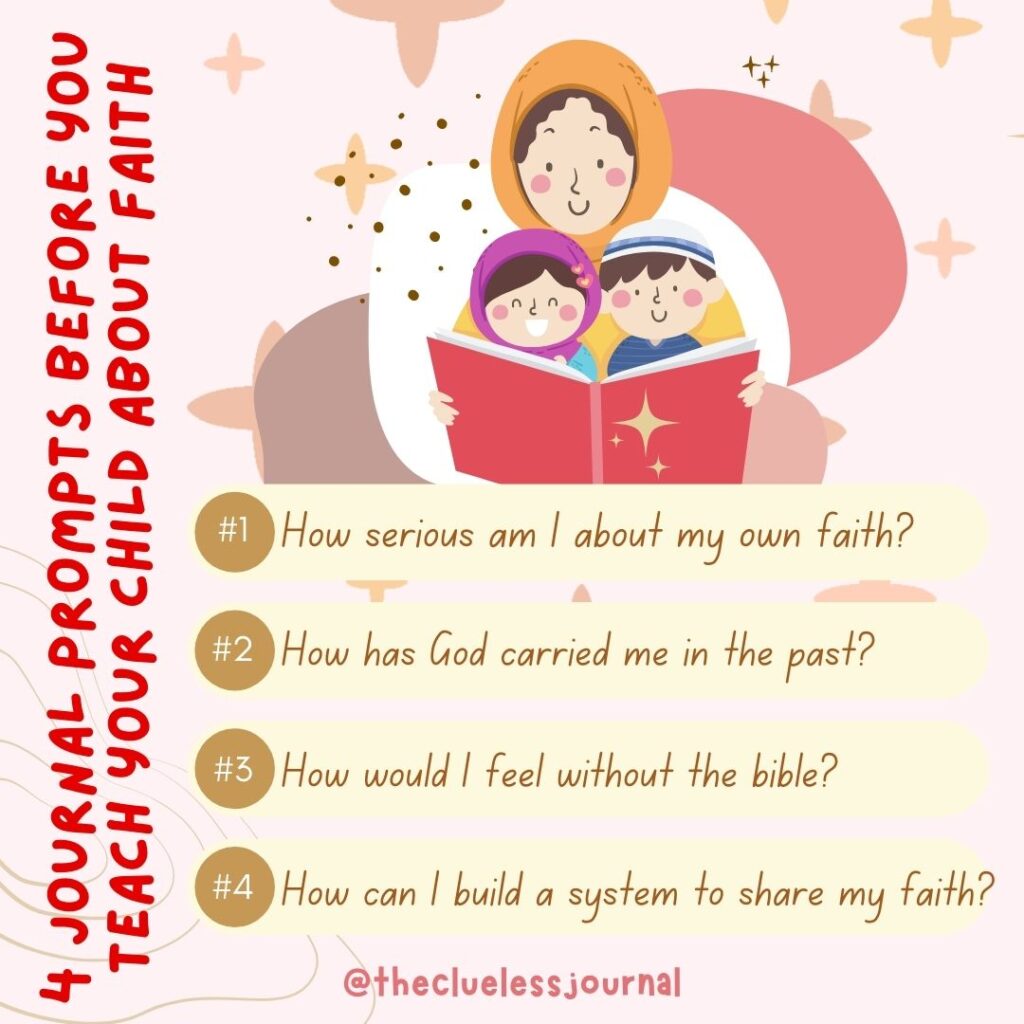 Reflect on Sharing Faith & it Starts with Self
CAN YOU EVEN TEACH FAITH? 🤔
😔 I have to be honest here. I don't teach much about faith.
🐌 When kiddo was younger, we did bible devotionals and went through the bible cover to cover twice.
📚📚📚 Then exam came, and for the last 2 years, the focus shifted to studies.
🌷 Yet for the past year when I took no-pay leave to help her with exams, I also started (and struggled) with how to share that the bible is alive.
🌵 When I read Deuteronomy 4:9, a different thought occurred to me.
Only be careful, and watch yourselves closely so that you do not forget the things your eyes have seen or let them fade from your heart as long as you live. Teach them to your children and to their children after them.

Deuteronomy 4:9 (NIV)
📃 Instead of thinking what I need to do e.g. what bible books/ videos/ devo
🧡 I thought of how much I have to WANT GOD
🙏 And that's the inspiration for this bible devotional post – 4 Things to do Before Teaching Your Kids about Faith. Do head over to the blog post and get more journal prompts on leveling up your faith journey with your child!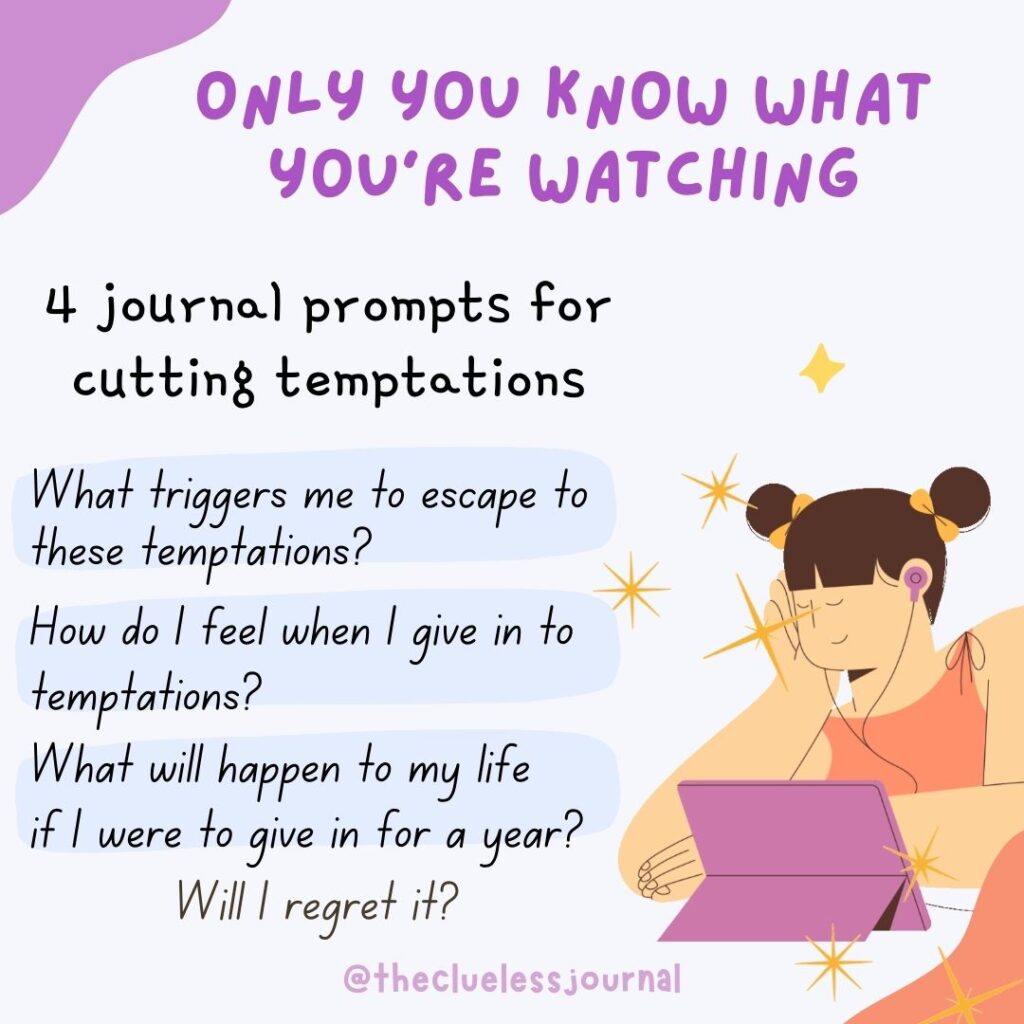 Reflect on Missed Opportunities for Growing your Faith
HAVE YOU BINGE-WATCHED 20 HOURS NETFLIX? 🙄
🧡 Full disclosure, I had.
🐌 Other than being a total TIME-WASTER, I could always feel there's a deeper reason for it. After all, no one sets out to spend 20 hours stuck in the same position, holding an iPad 🤣
🌷 Here're 3 journal prompts I've come up to be more intentional about not escaping to Netflix (btw, they're upping the price!)
1️⃣ What triggers me to even reach for it? 🤔 I know it's always related to something that I don't feel good about. It could be my marriage, my personal growth, how far behind I feel in life, or simply things not going well & I lack that mindset to tackle it 😨
2️⃣ How do I feel when I give in to temptations? 😞 While it may feel good at first, I can really feel that I'm being drawn away from what matters.
3️⃣ Here's something I've learnt from behavioral psychology ▶ Imagine what will happen to you if you keep doing what you're doing for a year 😨 Yes, so if you're tempted to give in for the next hour, tell yourself that it's not for an hour, it is for a year.
💔 WOULD YOU STILL GIVE IN?
While I have always felt bad about wasting time binge-watching and knew that it was rooted in something I didn't like in my life, I had not seen it as missed opportunities to grow closer with God. Imagine all that hours on the scripture and praying instead!

Mei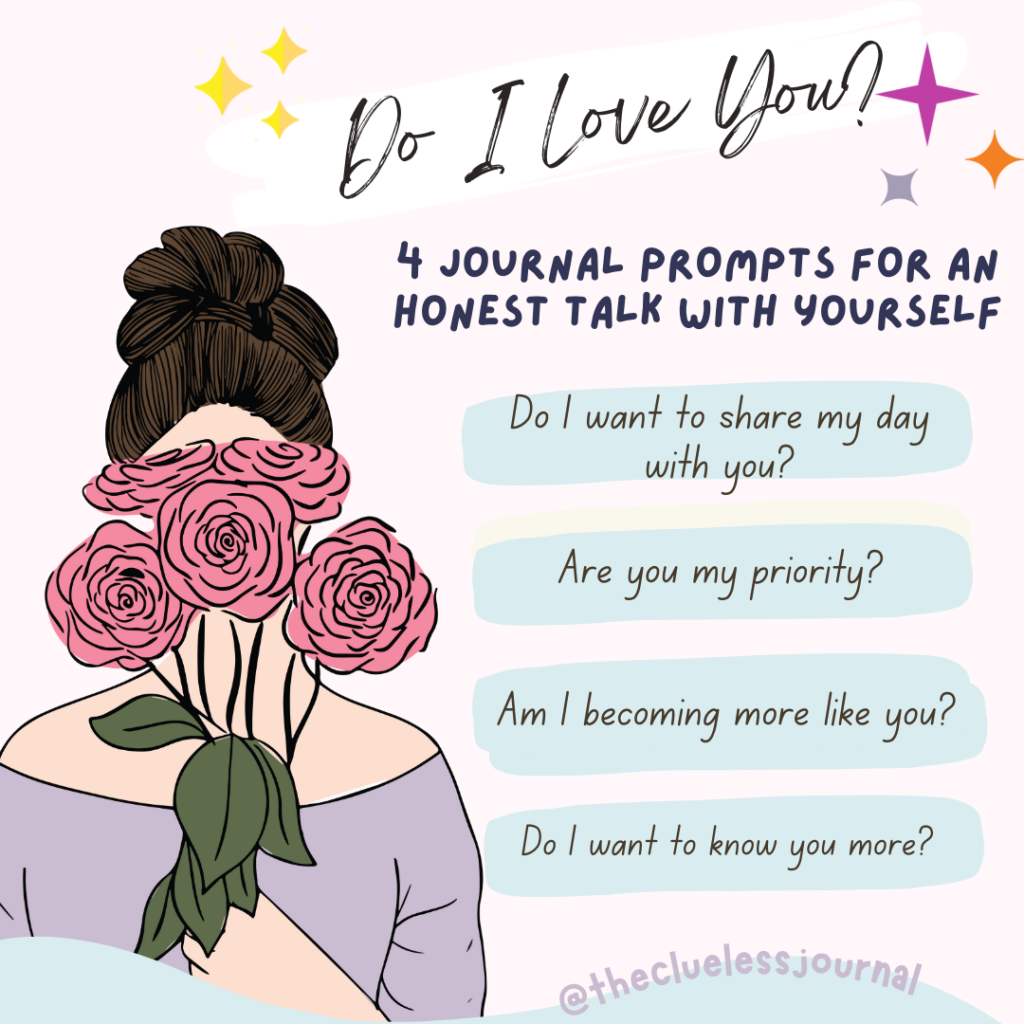 Reflect on Current Stage of Faith & Love for God
DO YOU LOVE GOD? 🧡
I'm a crazy checklist-er & I checklist my spiritual growth! (p.s. you can get the free faith planner in the shop 💕)
I RATE MY SPIRITUAL GROWTH 😋 How do I do so?
I think about how much I desire God? Since there's no other god to take reference from, I always think as if God is a physical person.
🌷 Do I want to share my day with Him? aka am I praying?
🌷 Is He my priority? aka am I seeking the things of the world or storing treasures in heaven
🌷 Am I becoming more like Him? aka are my values and outlook in life more Christ-like or still of the world?
🌷 Do I want to know Him more? aka am I reading the bible to discover more of God's character?
There's no wrong answer, whether it is loving someone or God. But to move forward in life, I believe in being honest with ourselves 🧡🙏
🌵 This is inspired by Deuteronomy 10: 12, 13
And now, Israel, what does the Lord your God ask of you but to fear the Lord your God, to walk in obedience to him, to love him, to serve the Lord your God with all your heart and with all your soul, 13 and to observe the Lord's commands and decrees that I am giving you today for your own good?
Try journaling through the above and set SMART goals for your faith journey in 2022. For me, I approach it seriously with goals, objectives and checklists! 🧡
Journals and Planners
I get commissions for purchases made through links in this post.
I found these popular planners on Amazon!