Couple journaling can be lighthearted even as we tackle the heavy stuff in life & relationships. We can talk about our hopes & dreams, our goals, and understand our partner's likes and dislikes. We can even incorporate gratitude into couple journaling, where we focus on what we can be thankful for in our partner, paving the way for positive changes in our relationship. Here're some journaling prompts, and there are 45 gratitude journaling prompts in the Love Matters Couple Journal here.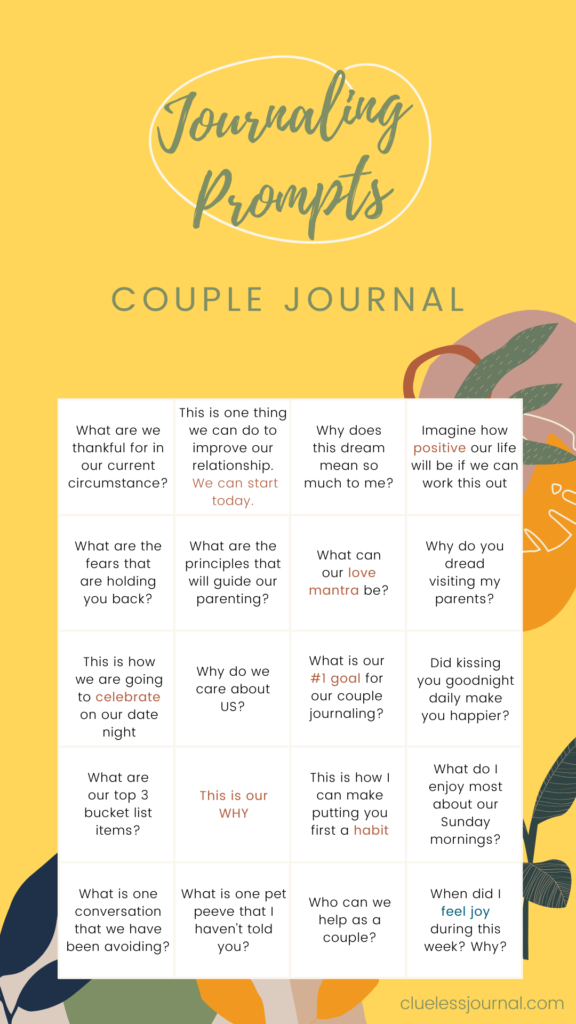 I don't think I am imagining it, but talking about the 'heavy' stuff has made me feel 'lighter'

Clueless Journal Gang
Get your pdf copy of Love Matters Couple Journal
We have created Love Matters Couple Journal (pdf download, for $9.97) and have a discount coupon for you as encouragement to start your couple journaling. The journal consists of 70 beautifully laid-out A4 pages, with activities to be completed over 60 days:
1 values page
2 love quote pages
1 goals page
1 journal ritual page
9 gratitude pages
2 love tree pages
3 date night pages
4 hopes & dreams pages
4 fears pages
3 bucket list pages
9 love checklist pages
5 conversations pages
8 know your partner pages
4 love coupon pages
2 love cards
4 positive change pages
1 portrait of us page
Need some inspiration on how to journal write in your couple journal? Here's a journal entry from Clueless p.s. try not to laugh at her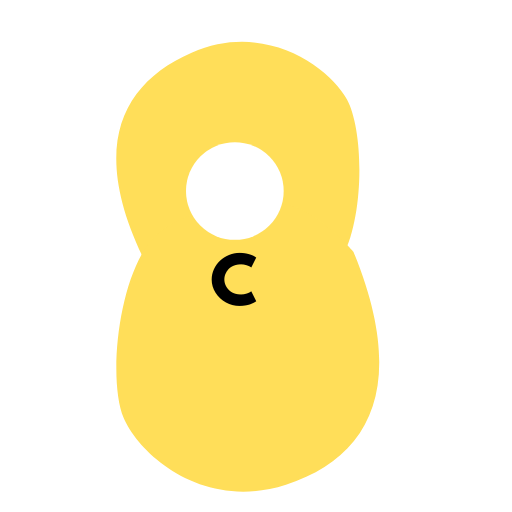 Journal entry (fiction, life-inspired): March 2007 (early marriage years)
The 'Circular' Talk
We need to have a conversation about having babies. Yes, being parents. Gosh, why is it so hard to talk about babies? And we are not even talking about how to have babies – you know like how to carry a newborn, wipe their ass and feed them. We just need to talk about WHEN to have babies.

Come to think of it – if we are having so much problems just talking about babies, maybe it is a clear sign we are not ready to have them.

But those damn statistics that say how elevated the risks are if we wait too long are just downright scary. So here's the recap:
Time is running out – I am getting OLD, too old to have a healthy baby
I have to start making babies
I have to get my other half to agree to make babies
I need to TALK to him about it
He questioned why this is the time to talk about this since we still have so much more to get done in life (without babies)
I replied I am getting OLD
See how this talk gets pretty spectacularly circular? On the positive side, we have started to talk about it (I guess my reproductive system can handle a few months of waiting) and ended the evening amicably. I wish to say the evening ended getting 'hot' but I'm just glad it's not 'heated'.
Baby steps, baby.
To be inspired on what to journal, check out The What & How of Journaling – 3 Ways to Kickstart your Journaling Habit.