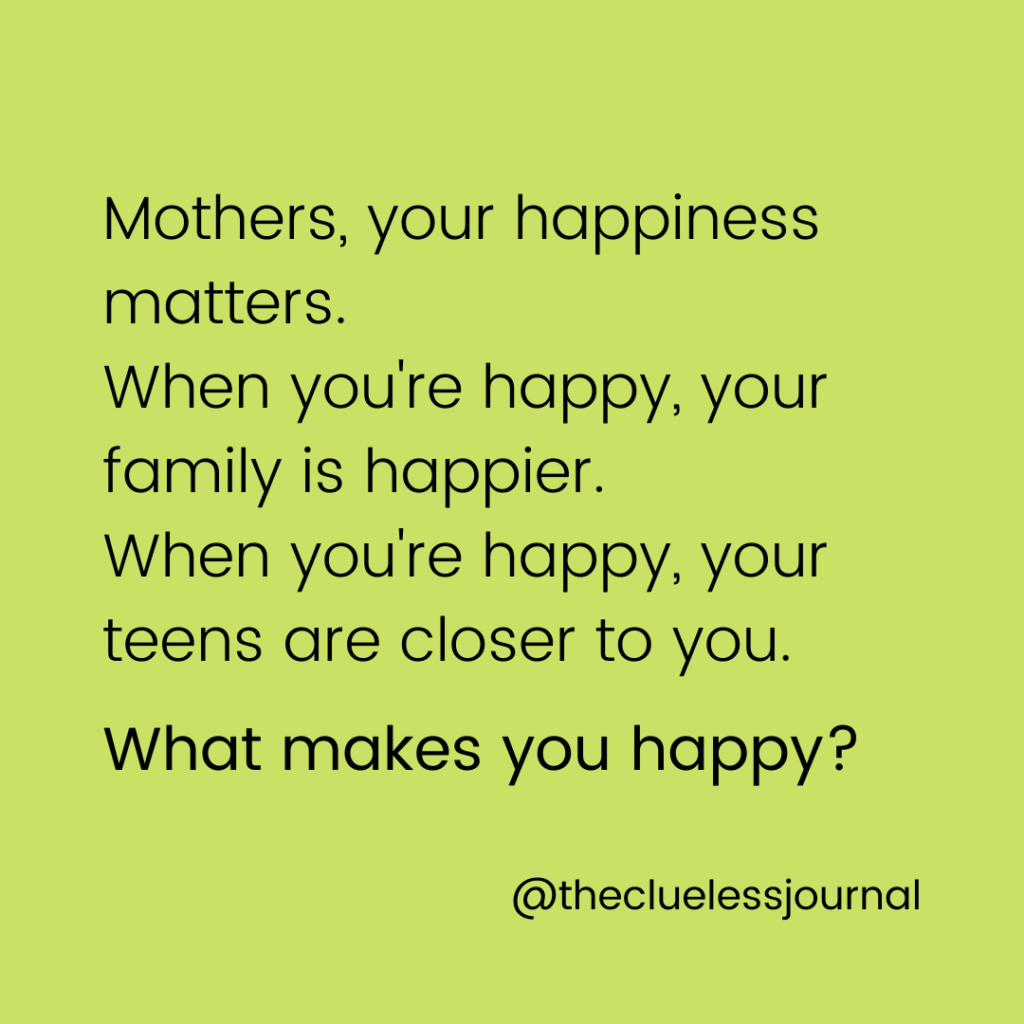 I was writing the caption for this Instagram post and the exact words were:
Happiness is not overrated. Not if you're a #mom 🔥

There's research that shows happy wife, happy life is true. Maybe you think 'Who am I? why should I put my happiness as priority?'

Here's the thing – if you take active steps to be happy, you are actually taking care of people around you. Because they are affected by your happiness (or unhappiness).

You know what? It doesn't even matter if you don't immediately get the feeling like you've figured out your happiness. What matters is you have decided to put your happiness as priority.

My simplest anecdote when I can't figure things out? Eat that cheesecake and chocolate with coffee. The 3Cs always make me a little happier.
Who knows? You may find that baking and selling cheesecakes is your happy life. And don't ever think that's not possible.
Then, I found The Cheesecake Lady
I was simply wondering which mother had built her better life on cheesecake, and Googled. Then I read Vanessa Jackson's story on The Philadelphia Inquirer1 which shared about how she tasted her first cheesecake at 34 years old, fell in love with it and started buying cheesecakes weekly to eat with her three children. Since this was getting expensive, Vanessa started baking her own and dropped one off for her aunt weekly. She is a foodie and using the finest and freshest ingredients is a must for her. As she shared on her website The Cheesecake Lady,
And, because I am a foodie, who loves to cook and loves to see people enjoy good food as much as I do, I bake each cake with love and passion. I invite you to "TASTE THE LOVE!"

The Cheesecake Lady
Her cheesecakes were so popular that she started her bakery, which is currently located at 910 Township Line Road in Elkins Park, Pennsylvania, USA. She runs the bakery with her daughters & these are the photos of the amazing cheesecakes that Vanessa has sent over.
Their Instagram account will update daily when the cakes are selling fast, which will surely be followed soon with a sold out notice. Every time I see pictures of her cakes, I really wish I live in Elkins Park!
Day of an Inspirational Mom
I reached out to Vanessa to ask how she gets her day off to a great start and what she does for self-care. For her, it was
Prayer and 30-minutes workouts on some days
I also asked Vanessa about how she plans her day and learnt that she is a Hey Siri reminders kind of gal! She doesn't use much of calendars or notebooks but instead when she has an idea, she thinks about it for a few minutes and then goes for it, and make adjustments along the way.
Talk about a bias to action!
Vanessa credits this to helping her take risks, instead of being the ones who wait to make a move. Her business has continued to do well during this covid period and the cheesecakes are a sell-out daily.
The Cheesecake Lady Inspired Planner
So here's the FREE planner printable pdf download that I created, inspired by Vanessa Jackson. Instead of focusing on hourly things to do that is more typical of a day planner, there are three main blocks for morning, afternoon and evening. More special are the motivation quotes from Vanessa – to just go for it and take some risks. Download the planner in the shop for $0!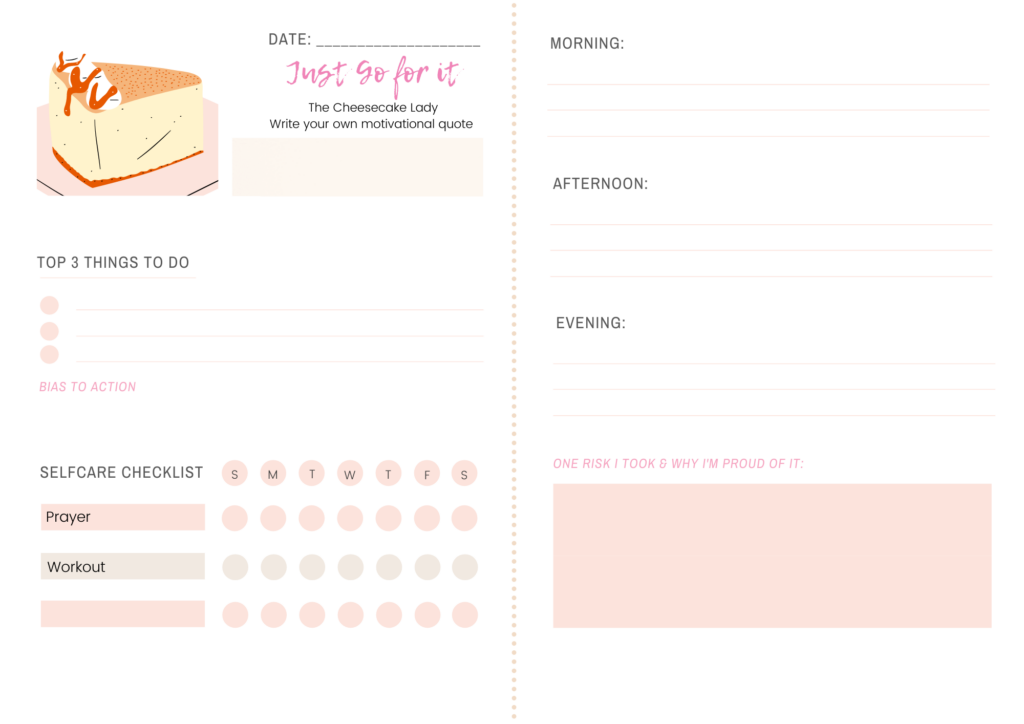 1 Jenn Ladd. The Cheesecake Lady has customers lining up in Elkins Park. The Philadelphia Inquirer. https://www.inquirer.com/food/cheesecake-lady-elkins-park-jenkintown-instagram-facebook-20200714.html Accessed 15 Mar 2021