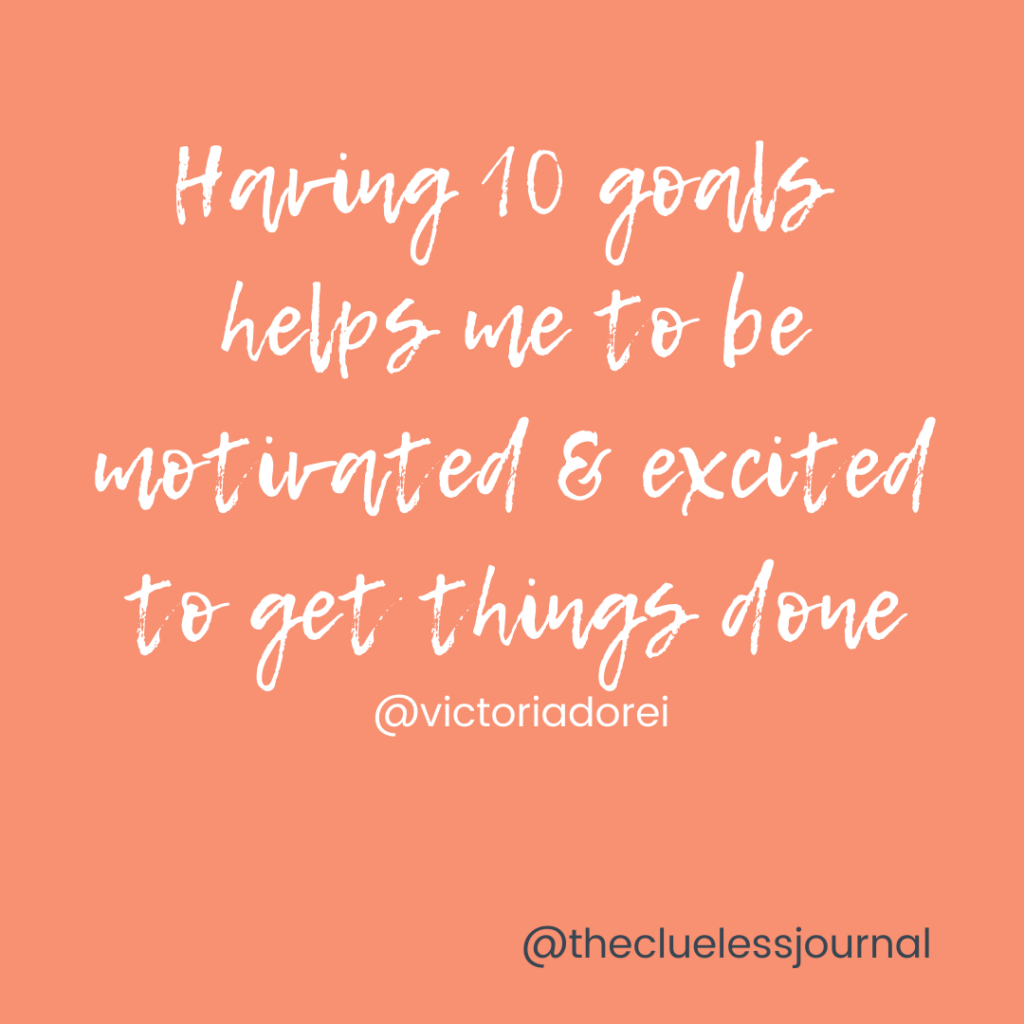 I approached Victoria to share about her day because I noticed how frequently she showed up on Instagram and Youtube. She is so young, still studying in SAE Institute Dubai for her Bachelors in Film Production. Yet, I really get a sense of how hard she works at her film-making, photography and how passionate she is in sharing her behind-the-scenes. Below is a screen shot of her Youtube videos where Victoria shows up twice a week. And you can see just from the video descriptions how consistent she is!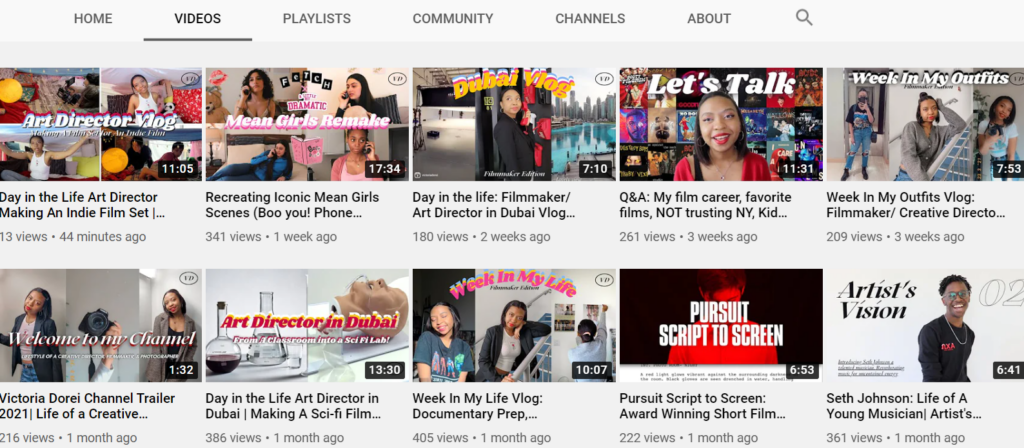 One thing I realized from watching Victoria's behind-the-scenes is that there is SO much work that goes into each scene, especially matching all the props and colors. Which is another reason why I'm so interested in find out how she plans her day. And all Type A personalities out there, Victoria is a self-professed Type A, so I think you would really enjoy her sharing.
Inspirational Filmmaker – Victoria Dorei
Before we get into her day, I just want to share how diverse and go-getting Victoria is. That is the sense that I get from her resume and I am encouraged and inspired to cover more breath and depth in our pursuits.
Studying film production and took outside course in business law – I recalled reading that's what Rebel Wilson did. She really made sure that she knew how to draft her own contracts and want to look out for. 💪🔥
Seizes every opportunity to be visible – You can see this from her contributing article to Adobe, to being a photographer for events and taking on creative production.
Shows up – I am so inspired by how she shows up in her videos. It is really making me think how I can show up in more than words, and on that note, do check out my first IGTV featuring Clueless's Finding Life Purpose channel.
Victoria's Thoughts on Planning the Day
Let's dive right into the Q&A:
How do you start your day great?
Victoria: I would set 10 goals for the day, and really look forward to getting things done. Setting goals help me to be motivated and excited to get everything done.
How do you plan your day to incorporate self-care or downtime?
Victoria: Because my schedule is to hectic, I absolutely have to schedule in self-care to make sure that I really take the time for myself. So while I have an overall to-do list, I will have scheduled time to relax, such as resting, catching a favorite tv show or doing nails!
I'm a Type A personality, and I schedule my goals to get things done

Victoria Dorei
What do you do to end the day feeling satisfied?
Victoria: At the end of the day, if not everything is done, I tell myself there's still tomorrow. The most important thing is progress, which means no matter how big or small the tasks I get done, I'm moving forward.
The Victoria's Inspired Planner
So here's the FREE planner printable pdf download that I created, inspired by Victoria. The focus is on setting goals, and scheduling self-care in the goal list! Download the planner in the shop for $0!